new v-clip volumizer
one weft, more hair, no wire.
Beginner-friendly, the easiest and fastest clip in extensions on the market! Hidden Crown's V-Clip Volumizer is designed to evenly distribute hair throughout the head with only six undetectable clips. One Weft, More Hair, No Wire. It fits naturally around the curve of your head for a quick and easy application and the best clip in extensions you'll ever use! Our V-Clip is made with ethically-sourced 100% REMY human hair.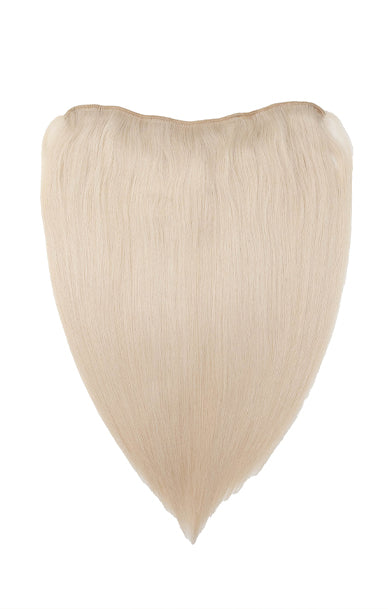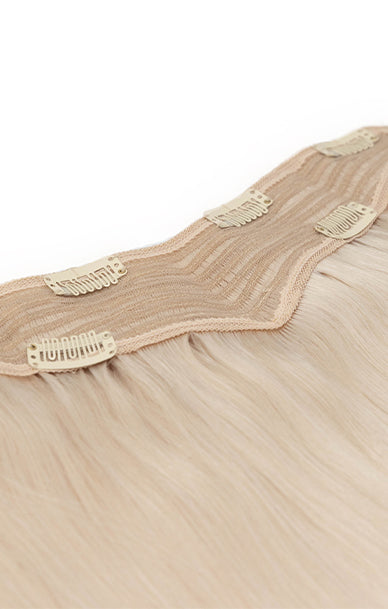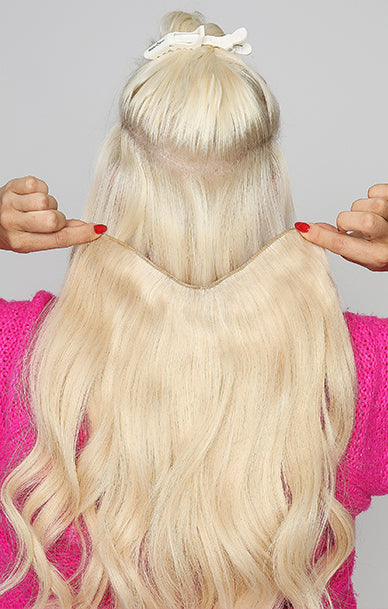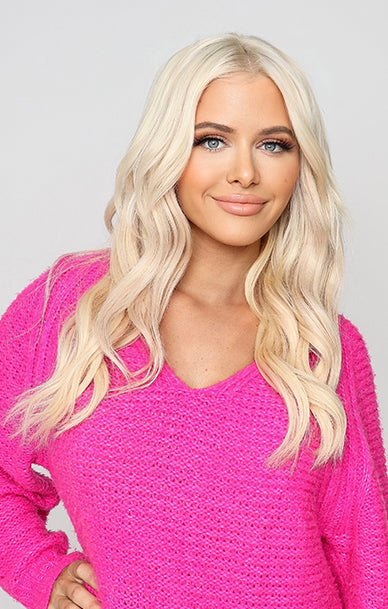 the brand celebrities trust
choose your color now
Frequently Asked Questions
Can this extension be worn with another Hidden Crown Extension?
Yes, the V-Clip can easily pair with a Halo, or additional clip ins for added volume or length.
The V-Clip Is a lot of hair, is it damaging?
No, because of the placement of the clips, it does not weigh down or pull at the scalp which would cause strain and potentially hair loss. Rather, the balanced weight of the hair with the clips allow for the most comfortable, safest clip in extension ever!
What is REMY Hair?
REMY hair is not a brand, but a grading system for hair extensions. It's considered the finest quality because, unlike non-remy hair extensions, the cuticles are kept intact and not stripped. Preserving the hairs' cuticles and aligning them creates extensions that are completely natural in appearance, keeps them soft, and they're less likely to tangle.