curated california blondes seamless collection
Celebrity hair stylist and California native, Laura Rugetti has curated a collection of sunkissed blonde seamless extensions. Colors range from solid, to rooted, to balayage, so there's a little something for everyone. Exclusively offered in our 5-piece Seamless Clip-Ins with a silicone weft for the perfect custom fit and style.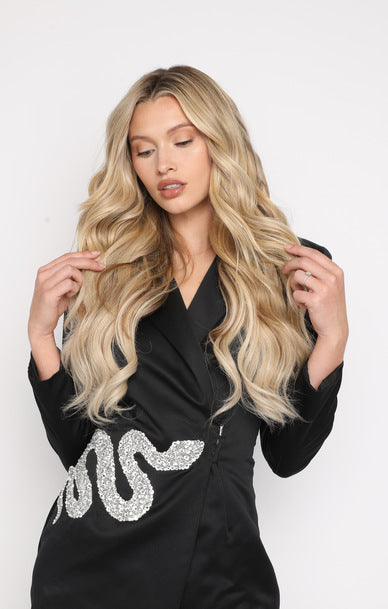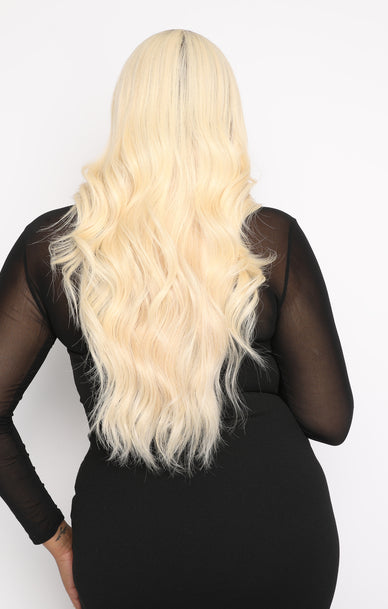 The brand celebrities trust
Choose your color now
Frequently Asked Questions
WHAT IS THE SEAMLESS CLIP INS?
Seamless extensions are held together by a silicone adhesive that binds the hair and the clip together. They are 50% thinner at the top of each extension, which allows them to lay flatter on your head for a more natural look.
What is REMY Hair?
REMY hair is not a brand, but a grading system for hair extensions. It's considered the finest quality because, unlike non-remy hair extensions, the cuticles are kept intact and not stripped. Preserving the hairs' cuticles and aligning them creates extensions that are completely natural in appearance, keeps them soft, and they're less likely to tangle.
Can I apply my Hidden Crown Extension myself?
Yes, all of our extensions are temporary extensions, made to be applied without a professional stylist. However, many customers choose to take their extensions to their stylists for trimming and help with fitting if needed.