new flip-up clip
perfect for updos, topknots & ponytails
Hidden Crown's new Flip-Up Clip is a single clip in piece designed to add volume to your hair. It's an upside down clip in that is perfect for updos, topknots, ponytails and side braids. The Flip-Up Clip is created using a latex-free, silicone backing for additional comfort and can be worn on its own, or combined with other Hidden Crown® Extensions for a customized look. The Flip-Up Clip is double-drawn and made with ethically-sourced 100% REMY human hair.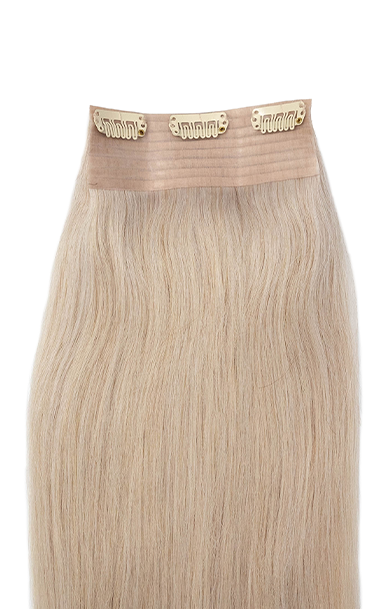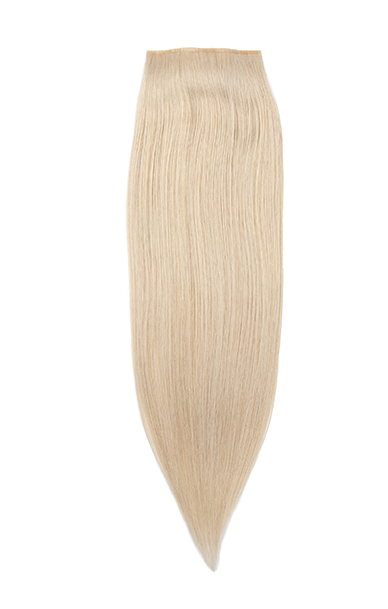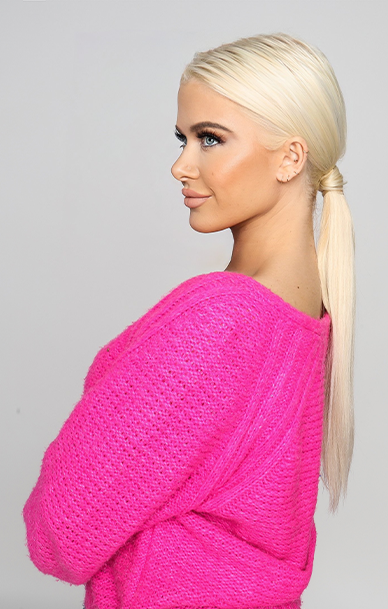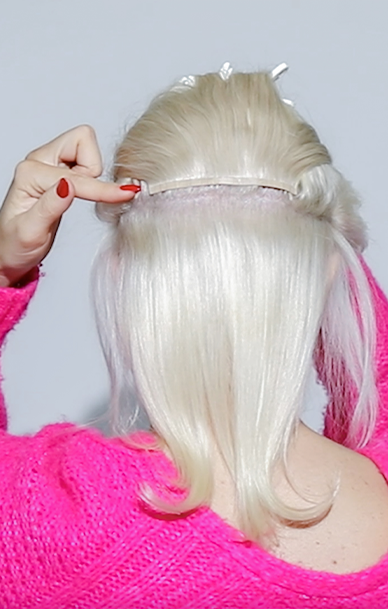 the brand celebrities trust
choose your color now
Frequently Asked Questions
Instructions:
1) Determine the best placement for the Flip-Up Clip and begin by parting your hair where desired.
2) To secure the extension piece, simply snap the clips closed. Pro-Tip - Lightly tease your hair where the clips are applied to help keep the Flip-Up Clip in place.
3) To remove, un-snap the clips and remove from the hair.
Top Knots:
Place the Flip-Up Clip upside down 1-2 inches below where your top knot will be.
Ponytails, buns and side braids:
Place the Flip-Up Clip above the ear and braid down.
High Ponytails:
Place the Up Flip-Up Clip 1-2 inches above where you want your ponytail base to be or upside down 1-2 inches below. The Flip-Up Clip works both ways for all styles!
Can this extension be worn with another Hidden Crown Extension?
Yes, the Flip-Up Clip can easily pair with any of our extensions for added volume or length.
What is REMY Hair?
REMY hair is not a brand, but a grading system for hair extensions. It's considered the finest quality because, unlike non-remy hair extensions, the cuticles are kept intact and not stripped. Preserving the hairs' cuticles and aligning them creates extensions that are completely natural in appearance, keeps them soft, and they're less likely to tangle.