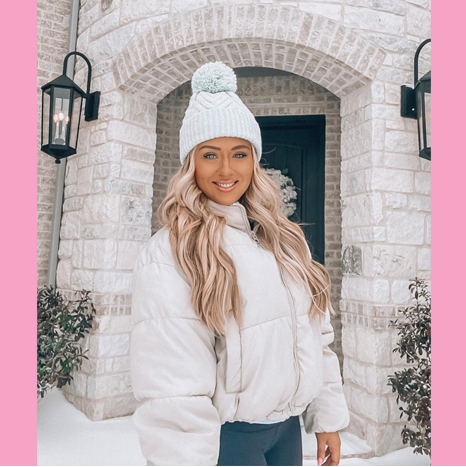 @savannacope wearing
Hidden Crown® Clip In | Light Caramel Honey Blonde Mix | #622
WINTERIZING HAIR:  PROTECT AND TREAT NOW FOR STRONG, HEALTHY HAIR IN SPRING
Winter hair woes are real and no one wants split ends, static, frizz, or dried out hair.  But are we doing things that make the situation worse, and setting ourselves up for all sorts of issues in the spring?  Taking extra care now keeps our hair in great condition and well protected against indoor heating, wooly hats and cold temperatures, all of which dry out hair out making it fragile and lifeless. Maintaining healthy hair is much easier than we think: protect, treat, repeat.  We wash our hair, we sleep on it, and we style it, but how we do this and the products we use really makes a difference in our hair's overall condition and style-ability. Just how easy is it to maintain gorgeous hair all winter long? Read on: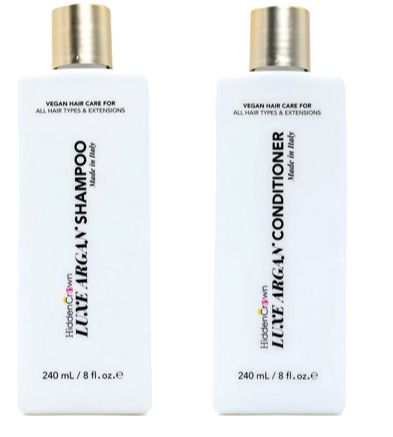 Start treating and protecting your hair when you wash and condition: add and maintain moisture with Hidden Crown® Luxe Argan Shampoo and Conditioner, infused with protective Argan oil that hydrates follicles, helping to prevent split ends. Hair that is well-hydrated resists breakage, is more resilient when styling, and doesn't dry out as quickly in extreme heat or cold
Comb conditioner gently through hair from roots to ends and leave on hair for 3-5 minutes before rinsing thoroughly for extra conditioning.  The Hidden Crown Large Wet Detangling Comb and Wet Detangling Brush are specifically designed to reduce drag on wet hair which becomes more fragile when soaked with water.  Less snags = less split ends and breakage.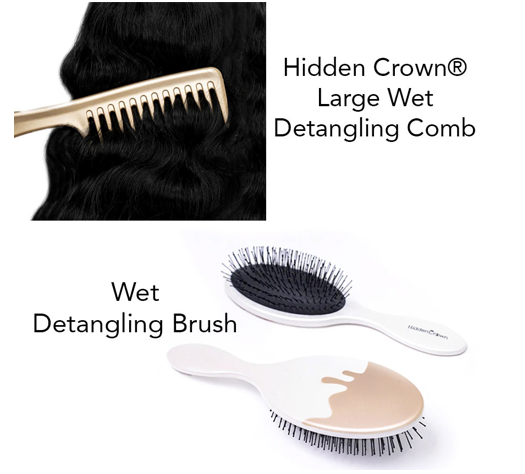 Rubbing wet hair or twisting it in a cotton towel causes breakage and damages follicles, resulting in split ends and frizz all over hair. Use a Microfiber Towel that quickly and gently absorbs water, which reduces drying time.  Sleeping on a 100% Mulberry Silk Pillowcases reduces drag on hair follicles while we sleep - same for our facial skin. Treat your hair, and skin gently, and skip cotton towels and pillowcases.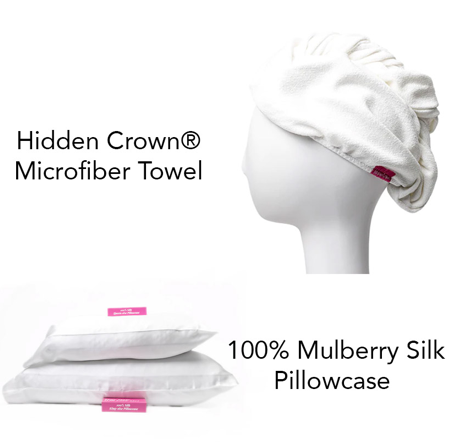 Argan oil is one of nature's most miraculous hair and skin treatments, and has been used for millennia for its repairing and healing properties. Use Luxe Argan Oil Hair Serum daily on damp hair to detangle and improve manageability, and treat hair as needed with Luxe Argan Hair Mask: apply to hair after shampooing and leave on for five minutes before rinsing thoroughly, for a deep conditioning treatment that protects and strengthens hair.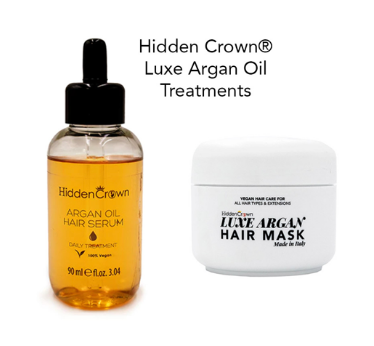 Always use Luxe Argan Heat Protectant before drying or styling hair with heated appliances, to protect hair and lock in moisture for a smoother, healthier result. Touch up flyaways and smooth ends with Frizz Free Serum for a luxurious finish.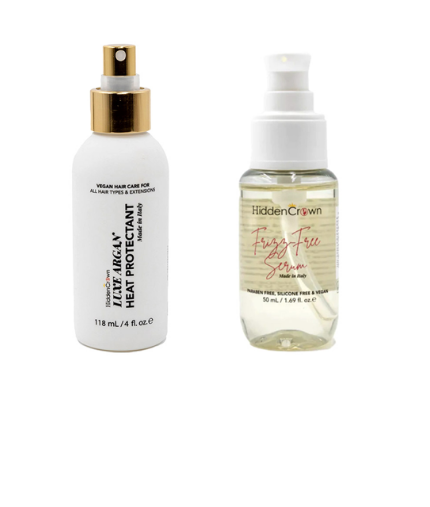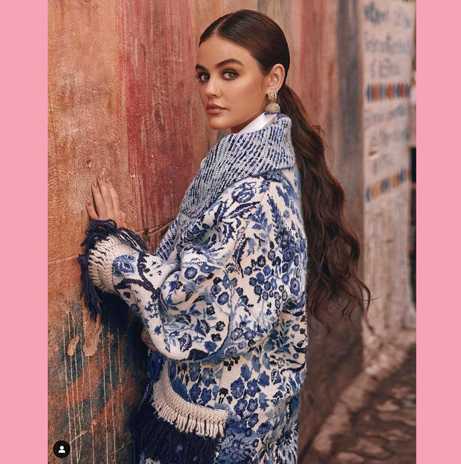 @lucyhale styled by @scottkinghair using
Hidden Crown® Clip In | Dark Brown | #2
Don't wait for spring to come to fix damaged, dried out hair.  A radical trim isn't the only way to recover from split ends and breakage: a great year-round hair care routine preserves hair's condition, which means better styling and healthier, shinier lengths.  And this goes for Hidden Crown® extensions too - our 100% real Remy hair needs all the same care as your own natural hair, because let's face it: great hair matters! #hiddencrownhair